TWG Motor Sport specializes in the repair and enhancement of Porsche engines.  From a simple refresh of components, to the enlargement and hardening of water-cooled engines for competition, we offer the most complete Porsche engine repair service in the Peterborough area.
Even well maintained, low mileage engines can have significant component failures.  In fact, it is more likely that an older, lower mileage engine will have a failure as opposed to higher mileage engines.
There are no hard and fast rules, but if it does happen, there are many options available to repair an engine, rather than replace it.
We use the LN Engineering Nickies sleeving process, to overcome the d-chunk, slipped-sleeve, cylinder scoring issues associated with Porsche engines in 986, 996 and later 987, 997 models.
We can create the engine you desire within the your budget and timescale.  We can remove your broken engine from your car and replace it with an updated and higher performance version to match your goals.  We are easy to work with and you'll find us responsive to your needs and price competitive.
Whether you are looking to simply repair a broken engine or add power for road or track, we can build you an engine that exactly matches your goals.  We'll discuss all of the options with you before starting work and also we make sure you have a thorough understanding of the options that affect the budget you need.  Then we'll build the exact engine that will perform faultlessly for the street or the track.  We also offer matched upgrades to exhaust, ecu and drivetrain that will ensure your build is optimized to perform perfectly.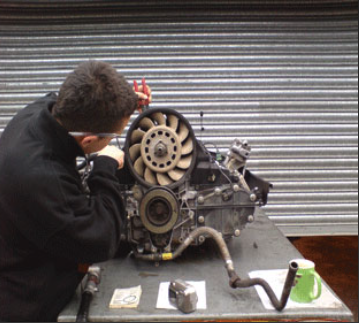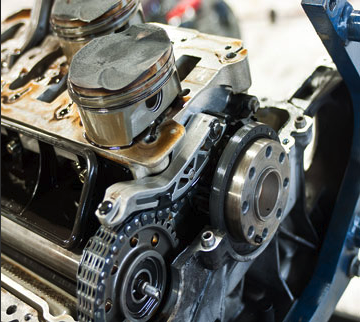 Porsche IMS Bearing Problem
Porsche IMS Bearing Retrofit
TWGMotor Sport is an LN Engineering Preferred Installer for the IMS Bearing Retrofit Kit.  We have installed hundreds of bearings over the years and strongly recommend the LN Engineering kit as the best solution to the IMS Bearing Problems that all 1997-2008 Boxster, Cayman, and 911 engines can suffer.
​Eventually, the IMS Bearing's outer race begins to make contact with the IMS flange.  This damages both the Intermediate Shaft and the flange itself.  The result is the valve-train timing becomes compromised and components collide resulting in metal debris traveling throughout the engine.  At this point, an engine rebuild or a replacement engine are the likely outcomes.
The Porsche M96 engine and its derivatives through 2008 have the potential failure of the ball-bearing found in the intermediate shaft. The intermediate shaft found in the M96 and later M97 engine was revised by Porsche three times. The earliest design was a dual-row ball-bearing used through model year 1999 and in some 2000 models. Later in 2000, a single row ball-bearing with a significantly reduced load capacity was used. In 2002, all engines switched to using this smaller, lower capacity bearing.
In 2006, the design was again revised to use a much larger single row bearing with the same load capacity of the early dual-row ball-bearings. However, in 2006 Porsche made its third revision of the intermediate shaft bearing by changing to a design that is not serviceable without engine dis-assembly. In all revisions, a sealed ball-bearing style was used, rather than allowing for engine oil located in the wet sump to lubricate and cool the ball-bearing.
With exception of Turbo, GT2, or GT3 models, all 1997-2008 Boxster, Cayman, and 911 engines can suffer from IMS failures.  TWG Motor Sport installs and supports the LN Engineering IMS Retrofit Pro Bearing to protect against IMS bearing failure.  This is the only way to definitely protect and safeguard your Porsche Boxster, Cayman, and 911 models against an IMS bearing failure.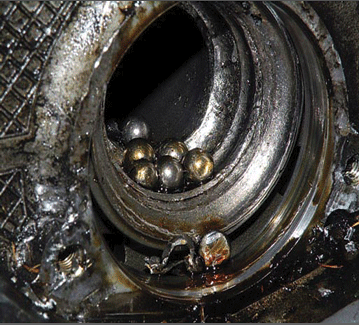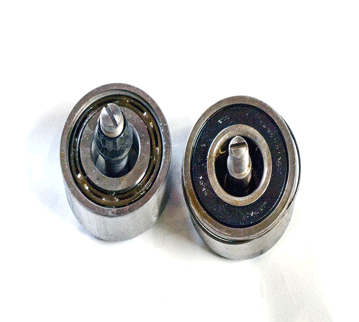 Gearbox's are all different from car to car and some have common faults, TWG has tons of experience from a 901 box to a PDK we specialise in :
Bearing replacement
Dog ring replacement
915 rebuilds
G50 conversions
Short shift kits (not recommended for 915)
Noisy lay shafts
Custom ratio's